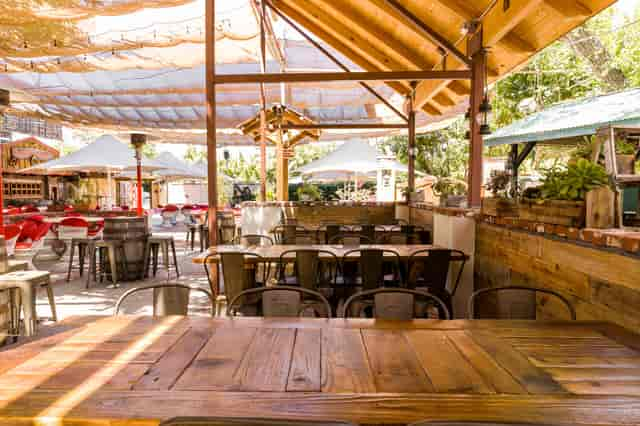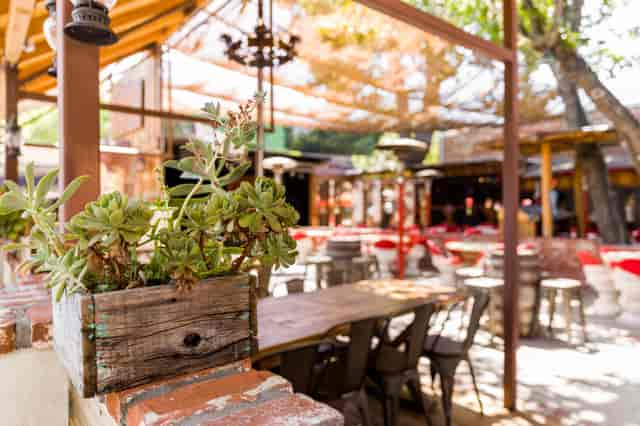 Private Events
Book us for your next event
Private Events
Let us host your event at Sagebrush Cantina. For over 20 years, our party pros have helped businesses, organizations and families plan their perfect events. We can provide you and your guests a festive atmosphere, attentive and friendly service, and our award winning menu and drink selection—all the right ingredients for a memorable time!

From small gatherings to large corporate events, we have the perfect event package for you:

Holiday Brunch Lunch & Dinner
Appetizers & Cocktails Buffets 
Sit-down Dinners
Tent Parties for 100 - 250 guests 
(Main Party Tent is only available October 25th, 2019 - March 28th, 2020)
(Our party tent is perfect for decorating into the theme of your choice) 
Special theme parties, too! 
Group Events from 25+
For parties under 25, we seat inside the restaurant or on the patio.

Our most popular parties:

Taco Bar
Gourmet Buffets
Cocktail Parties
Banquet Information
We cater from a minimum of 50 to any size group for buffet style parties. Buffet meals are served in the restaurant for parties from 50 to any size group. We do not do table service for parties over 50. Service charges are based on costs and may vary with each event. Service charges for parties in the restaurant is 20% of the total bill.

Sagebrush specializes in Mexican and BBQ buffets and there are a few planned menus included in this pamphlet but please keep in mind that we can prepare almost anything at a reasonable price. All buffet parties are all you can eat! Table service parties are not! Sagebrush charges per person on all events. Sagebrush always prepares plenty of food for the amount of guests.

A guarantee number of guests must be given to the banquet/catering director, approximately 10 days prior to the event. This number will be the minimum amount of guests you will be charged for. Should the number of guests exceed the guarantee, the balance shall be paid in full at the completion of the party. A 50% deposit (calculated by the estimated amount of guests) is required to reserve your event. Full payment for the guaranteed amount of guests is required on the day of the event.

Catered events and buffet parties are usually 3 hours in duration. If the event exceeds 3 hours you will be charged accordingly. Deposits are fully refunded only if banquet/catering director receives cancellation notice two months prior to the event date.

Sagebrush offer's entertainment through our own Entertainment Director. No food or beverages can be brought into the restaurant, except special cakes. Our intention is to assist you in having a successful event so if you have any questions please feel free to call us! (818) 222-6062 or write to us: events@sagebrushcantina.com

PLEASE NOTE: No alcohol beverages will be served to anyone under 21 years of age. We reserve the right to refuse service to anyone who is of questionable age, anyone who does not have valid California ID or who appears to be intoxicated. Please understand that we do exercise this right. Because We Care!
Private Event Inquiry
Want to have your next event here? Give us some details and we'll get back to you.